Meikle comes from the Middle Scottish word "meikle," "meikle" and "mekill" which meant "great," or "large. Bin comes from Dusty Bin the star of 1980's quiz show 3-2-1. Which makes this the only hill in Scotland dedicated to this great icon of our times. NOTE TO SELF: I should learn Gaelic so I can give more accurate explanations.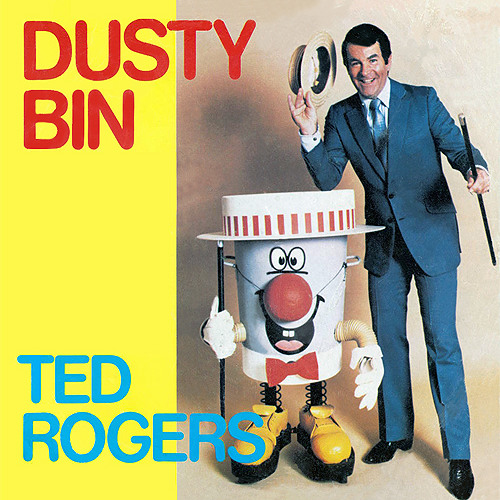 The common route up Meikle Bin is to go from Todholes car park in Carron Valley. I prefer this way which is much off track and a bit more adventurous.
Park at Lecket hill. Run down the road and then follow the path through the forest. Turn right when you come to the only fork in the road. The path will end in a clearing. You want to go diagonally left and through the gap in the trees. Check the ground near here and you should see other footprints and mountain bike tracks from previous travelers.
The ground here is very muddy so I normally walk into the forest on the right hand side and head down between the first and second row of trees where its much drier.
After a few hundred meters it will open up into a valley. Head across the river and follow the fence line. It will lead you to a firetrack path. Turn left and you will see the sign for Meikle bin.
Once you reach the summit head for the trees in the distance. There is a clear track to follow. Head into the forrest and keep following the track. It will open into a clearing. Head straight across and up through the trees. You will eventually reach a fence.
Jump over the fence. Turn right and follow it until it comes to a corner. At this point you're on your own 🙂 I'v enot found a clear way to lecket hill so please comment below if you have one. I normally turn and head in its general direction and then keep an eye on my mobile phone app (https://maps.me/) so I don't go too far off course.
Once you reach the hill there is a clear path all the way back to the car.
VIDEO
MAPS
Review
Amazing winter conditions for a tough but beautiful route.
Parking
There is a small car park at the bottom of Lecket hill
Facilities
None on the route
Nearest cafe
There are cafe's and a supermarket in Lennoxtown.
Run Surface
40% track, 40% off road, 20% very off road!
Dog Friendly
Yes but keep an eye out for sheep when near Lecket hill as the wander the top of the Campsies.
Elevation
500M of elevation.